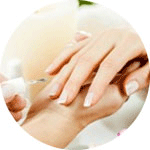 Nails
Licensed Nail Technicians massage, buff, polish and revive tired hands and feet with particular attention to cleanliness standards and nail health.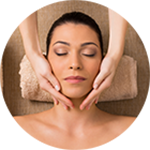 Facials & Waxing
Skin will glow with treatments by Master Estheticians who will cleanse, buff, hydrate and rejuvenate your skin to a new level of health and beauty. Gentle waxing creates smooth, soft skin.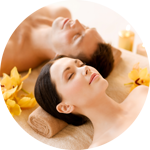 Massage
Nationally Certified Massage Therapist provide massage to soothe, invigorate, relieve soreness, and banish stress.